About Us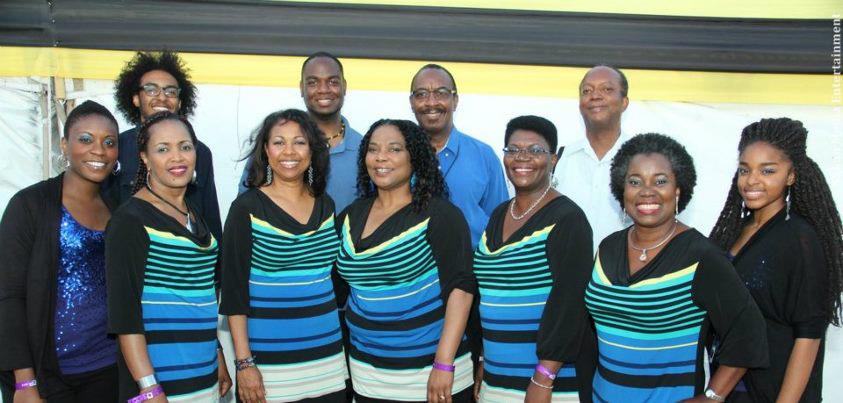 The group started in 1980 when a handful of students on the Mona Campus of the University of the West Indies in Kingston, Jamaica responded to God's call to minister the good news of Jesus Christ to their fellow students. One engagement soon led to another and before long, under the name New Creation, the team became one of the most popular ministry groups on the Jamaican contemporary gospel music circuit. They remained together after completing their studies on campus and co-opted members from different backgrounds to complement and expand the ministry. The hallmark of New Creation was its distinctive harmonies and spirit of unity which frequently resulted in a manifestation of the presence of God and abandonment of self in worship.
After ten years of ministry which included appearances in various overseas venues, New Creation produced its first recording titled Always. The collection featured songs written by group members and demonstrated a variety of genres all portraying the gospel message. Five years later, after a decade and a half in ministry, the group disbanded.  Several members migrated and attention was turned to family life and career pursuits. However, there was always a prevailing sense of "unfinished business" – a deep awareness that there was more left for the group to do.
Over the years there has been a stirring for the team to reassemble.  At a reunion in Jamaica in 2010 the group embraced this call to resume ministry, but on a global platform, due in no small part to the fact that members are now located worldwide.  Indeed, the nation is bigger than the shores. So this group with its eclectic sound and Jamaican roots is now taking its ministry to an international audience. With renewed passion, a fresh vision, and a clear sense of purpose, the group's parameters have expanded to include the amazingly gifted children of the original members, as well as others who God is drawing to the ministry.
Currently, the new entity, New Creation Generation International (NCGI) is in a process of organizational development. We are positioning ourselves to effectively facilitate the outflow of power and grace that God has commissioned us to impart, despite the four thousand mile radius within which we are now physically located.  Our passion is to form communities of worship for the Lord where glorifying God in spirit and truth is elevated to its rightful place in the earth.
In June 2011, NCGI made its first ministry appearances since its reunion, in Panama. Many were blessed especially during ministry that took place in a women's prison. NCGI ministry teams have also ministered in Ohio, New York, New Jersey, Michigan, Virginia, and North Carolina in the United States as well as the U.K.  In Summer 2012 the group  reconvened in Jamaica, where it all began, for a series of engagements including Fun in the Son, as part of Jamaica's fiftieth anniversary celebrations.