Members
New Creation members over the years: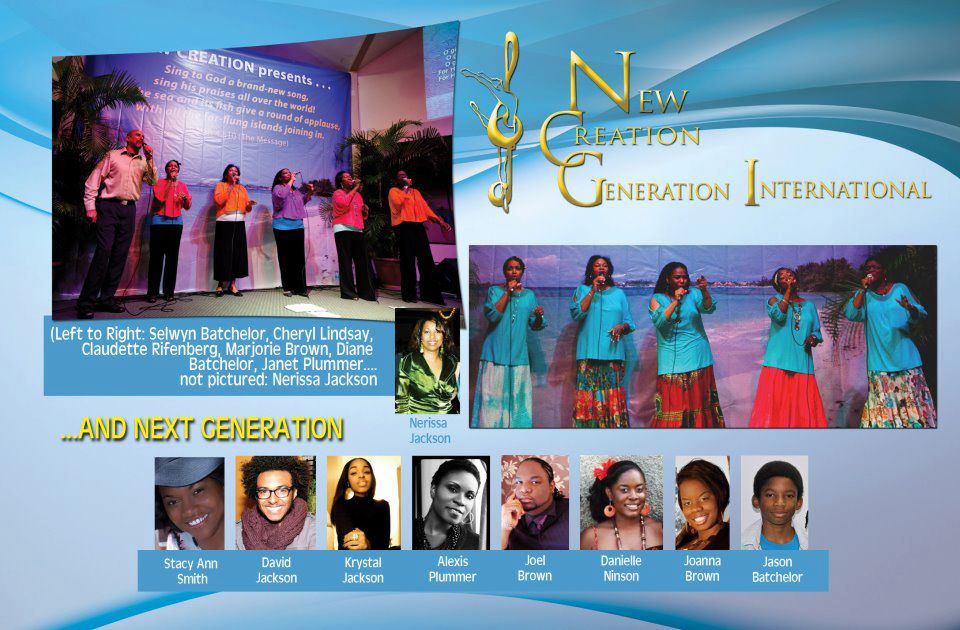 Al, Andrea, Annie, Cheryl, Christopher, Claudette, Cleve, Debbie, Diane, Evangeline, Genevieve, Janet, Keith, Lana, Marie, Marjorie, Mark B, Mark R, Nerissa, Pier, Selwyn, Sharon
In the past the Group has ministered in Jamaica and has had ministry trips to the Bahamas and the US visiting Florida, North Carolina, Pennsylvania and Panama. Purchase your tracks from New Creation's album Always to help us take the message of reconciliation around the world. We also welcome your additional donations in support of the ministry.